George A. Sprecace M.D., J.D., F.A.C.P. and Allergy Associates of New London, P.C.
www.asthma-drsprecace.com
---

Health Law Topics


- - - - - - - - - - - - - - - -

Rapid Response for

SATURDAY, January 13, 2018 FROM THE LATER 1970'S TO 2011 TO THE PRESENT, HEALTH CARE DELIVERY HAS CONTINUED TO DECLINE TO ITS CURRENT GUARDED CONDITION.
"LET THE BUYER BEWARE", BECAUSE ONLY THE CONSUMING PUBLIC CAN RESCUE THEIR HEALTH CARE.

GS



Fellow Senior Citizens. Take 6 minutes and see what Obama and the Congress have done this time.

Looks like Obama has Snuck another one in on us!!!

IF YOU NEVER WATCH ANOTHER 6 MINUTE VIDEO - WATCH THIS ONE! DR. DAVID JANDA FROM ANN ARBOR AND A NATIONALLY KNOWN HEALTH CARE EXPERT SPOKE TO US ON SUNDAY, OCT. 10TH IN SALINE, MI. THIS IS WHAT IS 'GOING' TO HAPPEN IF OBAMACARE IS NOT REPEALED. DR. JANDA, AS HE STATES IN THE VIDEO, TESTIFIED BEFORE CONGRESS AND THIS IS WHAT HE WAS TOLD. THIS WILL SEND CHILLS DOWN YOUR SPINE - GUARANTEED.
CARE ENOUGH ABOUT YOUR FAMILY, FRIENDS, NEIGHBORS, CO-WORKERS AND SEND THIS TO THEM ALSO.





- - - - - - - - - - - - - - - -

Rapid Response for

FRIDAY, February 3, 2017 I PREDICTED THIS WHEN SUCH AN APPROACH WAS FIRST PROPOSED.
Many if not most Medical Malpractice suits are brought out of ANGER on the part of the patient or family. They don't want an apology; they want BLOOD.

Meanwhile, a small minority of mal-occurrences are the result of actual malpractice. And of those that reach Court, 70% are won by the defendant on the merits.

What a waste...except for the Trial Bar. The best solution is the formation of Special Health Courts, as is the case with Bankruptcy and Patent cases, administered and adjudicated by experts in Health Care and in Health Law.

GS

- - - - - - - - - - - - - - - -

Rapid Response for

WEDNESDAY, June 7, 2017 "WHO DECIDES WHEN A PATIENT CAN'T? STATUTES ON ALTERNATE DECISION MAKERS".
New England Journal of Medicine, April 23, 2017, p1478.

A few facts:
1) About 50% of a patient's health care costs are incurred in the last 6 months of his/her life.
2) Over 70% of people agree with the desirability of having a "Living Will / Advanced Directive" and a designated Health Care Advocate.
3) Only about 20% of people actually have taken these actions while they still can.
IF YOU WANT THE ABILITY, AT SOME POINT, TO SAY "STOP THE WORLD; I WANT TO GET OFF", YOU HAD BETTER GET OFF YOUR BUTT NOW!

GS



- - - - - - - - - - - - - - - -





Rapid Response

for SUNDAY

,

April 6

, 2014






- - - - - - - - - - - - - - - -



Rapid Response for

T

UESDAY

,

February 18

, 2014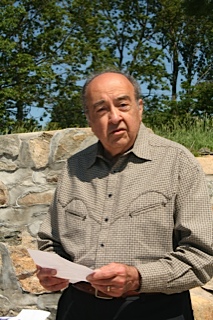 - - - - - - - - - - - - - - - -
Rapid Response for SUNDAY, October 5 and 6
, 2012
PERSONAL SUMMARY, THE L&M LEADERSHIP RETREAT, OCT. 2012
The following are based upon the speaker's presentation, my contemporaneous comments, a review of his slides and my reflections. My comments are presented in italics.
"Transition away from episodic fee-for-service reimbursment and toward accountable forms of risk-based payment, involving case managers or population managers". Risk-Based is based upon perverse incentives and conflict of interest between "Providers" and patients...inherently Unethical. Case and population managing can be performed now with patient and provider incentives and dis-incentives.
"Value=Based Competition". I've been doing that for 55 years...and counting.
1% withhold starting now, based upon a) 70% Process Measures...Good, based upon hard research; and 2) 30% based on patient surveys...overweighted, soft and subject to manipulation.
Penalty for re-admission rates: progressively 1-3%, even re-admissions for totally different diagnoses from the original admission...CRAZY.
All about Cost Containment. For example, L&M estimates that it must reduce its costs by $35 Million over the next 5 years. At what cost in quality and in availablitry of care? A cynical and cowardly effort by our national "leaders" to force the Medical Profession into being Rationers of Care - a worthy principle that should be decided broadly by the public and by public policy. It is done by placing MD incentives opposite to patient needs: Unethical, undermining a learned Profession and thus against Public Policy. This must be litigated right up to the USSC.
"Hospital and MD Allignment is Critical". YOU BET!! Hospitals had better take care of their physicians, especially now when they could "stick it to them" in the short-term. We are in a 5-8 year Transition period, full of uncertainties, with MD's in a weak bargaining position. Then will follow a long period of MD ascendency...based entirely on MD shortages and population demographics. A word to the wise.
How to reduce patient and provider utilization? We need patient motivation: passive in the form of HSA's and increased self-payment; and in the form of active penalties for continuing to pursue unhealthy life-styles. And we need to reduce the 20-25% of health care costs that physicians produce because of DEFENSIVE MEDICINE in the current litigious malpractice climate. Madical Mal-practice reform is crucial, changing perhaps to Health Courts.
"What are the main market movers? And what do they want?" Of the payors, Employers should get out of the business, certainly abandoning "Defined Benefit" for "Defined Contribution" plans, with prominent patient-employee contribution. Insurers will survive and thrive as Wall Street does: by expanding into markets that approximate Las Vegas activities. And what about physicians? They want to provide quality care with adequate reimbuserment and little hassle. Patients have long wish lists - as long as someone else pays for them, and as long as they don't have to change their ways. Enough of That!
Currently great uncertainty. Great expansion of Medicaid, with little concept of who will pay for it, Changes in Medicare. The Election: a referendum on "Entitlement" spending. A very difficult pending budget debate right after the Election. And there will be no clear winner, resulting in the losers being enraged - more grid-lock. All the more reason for "deciders" in the Heath Care Industry to base their current decisions not only on the transition period of the next few years, but especially on the subsequent decades - a different paradigm.
This is a Penalty program, not a Reward program. The deck is marked.
Physicians programs, willingly assisted now by venture capitalists, may be better than Hospital / Physician programs. PHYSICIANS: YOU ARE PLAYERS, NOT VICTIMS,,,if you don't "sell your soul to the company sto" during this Transition period.
In some programs, consumers (patients) are being Paid to pick the lowest cost providers! "Caveat Emptor"...and don't expect medical malpractice lawyers to get you out of this one. Your Choice got you in trouble.
Coordination of Health Care is the vital missiong link in this scenario. This can be done by "any willing provider"...primary care or specialist...with proper financial support. It should also be provided by Home Care (both transitional and permanent), by para-professionals (physician extenders, very valuable), by sharing resources and expenses through smart alignments, and by providing perceived quality and convenience to patients. Regarding the last point, every in-patient in a hospital needs an advocate / ombudsman to negotiate the day-to-day uncertainties of the hospital experience and provider communication.
Finally, this "Crisis" is truly one comprising both danger and opportunity, This hospital should carfefully nurture its rerlationship with its Medical Staff, providing a true "Win-Win" situation...short-term and long-term. And it should continue to develop itself as "sui generis" in this locale and region...and not try to follow the methods of larger, distant and different areas, which will likely be totally inappropriate to our needs and opportunities.
I have been speaking and writing on this subject - Health Care Delivery - since the mid- 1970s. Several of these commentaries are available on this website (www.asthma-drsprecace.com). And any one of them could be re-published with very little change at this time. So:
"Now is the time for all good men to come to the aid of their Profession".
George A. Sprecace, M.D., J.D.
October 7, 2012
- - - - - - - - - - - - - - - -
U.S. HEALTH CARE REFORM: A PRIMER
Introduction:
As a practicing physician for 55 years, and as an attorney practicing and studying Health Care Law for the last 28 years, I have been writing and publishing on this subject for decades. Much of this production is available on relevant sections of my web site (www.asthma-drsprecace.com).
In fact, an early publication, dating back to 1978, could be re-published with only minor revision…reflecting how little progress our society has made in addressing the real issues of Health Care Reform.
The "Accountable Care Act" (aka ACA and ObamaCare) is a Christmas Tree of "wants" that gives short shrift to the real needs awaiting health care reform. As such, that ode to political expediency needs to be repealed and replaced.
"With what", you say. Alright: ONCE MORE, WITH FEELING.
Nearly half of health care expenditures in this country are directly life-style related: obesity, tobacco use, alcohol abuse, illicit drug use, irresponsible motor vehicle practices, the governmental support of unhealthy personal practices like abortion, children out of wed-lock, defending failed schooling, etc.

These practices should be heavily taxed and otherwise discouraged instead of being supported as "personal choices".

A large percentage of health care costs incurred by individuals and by society occur during the last 6 months of a person's life.

This, while a strong majority of adults support Advanced Directives…and a small minority of them actually have such "personal choice" instructions to guide their loved ones and their physicians.

Furthermore, physicians should recognize that they have an ethical obligation to refrain from offering "futile care".

At least 20% of health care costs represent "Defensive Medicine", defined as actions taken by health care providers predominantly to protect themselves from allegations of "medical mal-practice" adjudicated in a lucrative and unnecessarily adversarial system.

The current practices should be replaced by Health Care Courts similar to Patent Courts and Bankruptcy Courts.

Only in that way can Justice be achieved and defensive medicine minimized.

The great need in the existing system of health care delivery is Coordination of Care among the increasing number of medical specialists and other health care providers involved in much if not most of current patient care.

Such services are time-consuming and require a broad - based knowledge of Medicine to be effective.

They can be provided by any one of a patient's physicians who is willing and who has the necessary level of insight and expertise.

And they must be paid for adequately!
There must be established and enforced – by society as a whole and not by the Medical Profession – a system of Prioritization (Rationing!)

- among the many services and potential recipients of those services.

Coverage of cosmetic surgery and of Viagra does not rise to the level in importance of immunizations.

Right now, cynical efforts are being made to force physicians to make such decisions through unethical mechanisms such as "accountable care organizations" which place a physician's self-interest in direct opposition to the interests of his or her patients.

Payment for all medical care, subject to clearly defined exceptions for indigence and serious medical necessity, should require at a 20% co-pay by the patient.

The patient must be a serious first decision-maker in his quest for medical care.

For, once a patient enters a physician's office, the cost is generated and the service is provided.

The physician cannot and will not be the arbiter of the "need" for the care requested – or demanded.
A comment about the much-discussed "Electronic Medical Records". These have been given a very high priority and much pressure by our "leaders"…not because they are so important, but because they are the easiest of the above issues to address. Easiest, but not in-expensive and definitely disruptive of the vital eye-to-eye physician / patient and physician / physician relationships on which all good medical care rests.
And so, what is the prognosis of the above 6 vital areas of reform being addressed and implemented any time soon?

Poor to Grim.

Meanwhile, actions in the direction of ObamaCare and of "Universal Health Care" will produce the opposite of desired goals: lower quality, higher cost, and reduced access.

Folks, it's your choice…and your life and livelihood.


GS
- - - - - - - - - - - - - - - -

MUSINGS ON THE RECENT BOARD RETREAT
GENERAL:
Good attendance…a teachable moment?
Good ideas
Questions were fair, but could have been more probing and less repetitive.
Too long for a sustained effort at that time of day.

Lost some control at the end.
SPECIFICS:
Nearly all of the discussion was reactive, not pro-active.

Don't cope; rather, Drive.

When Washington says "Jump", don't say "How High?"

Say "Sez Who?".

We know better than the academicians regarding what is really needed in Health Reform.
There was little or no discussion regarding PATIENTS, their needs, their expectations (rational and otherwise)…and their ultimate unique power to effect change (vs. we "health care providers").
The government interests and goals are all about COST CONTROL…at all cost, and much less about coverage.

The only ways to get cost control without provoking at least the passive aggression of health care providers are: Rationing / Prioritization, decided upon with broad public input and not imposed by the government through physicians; Medical Malpractice Reform to minimize the now substantial Defensive Medicine costs; end of life issues; motivating people, positively and negatively, regarding life-style changes that drive 50% of health care costs.

Coordination of Care, vital and to be performed by – and reimbursed to – any willing physician and not just "primary care" physicians.

"Specialists" now do a great deal of "primary care" and are often in a comparable position to effect coordination of care.

Physicians should be enlisted to help, and not demonized.

Ultimately, they are far from powerless.

The hospital must commit to a "WIN – WIN" game plan with their medical staff.

The alternative is only "LOSE – LOSE" !
We cannot allow the marginalization of any of our Staff physicians, either by neglect or intent.

Again, they are far from powerless.

The hospital must encourage and not block the effective reorganization of the Organized Medical Staff that is in process with the development of the PAC, the re-alignment of the MEC, and their coordination as the eyes and ears of the Organized Medical Staff as the ultimate governance body.

There must be, in fact and in perception, a true Partnership between the Hospital Board – Administration and the Medical Staff.

And it must be realized and accepted as such by the Community we all serve.

That is not the current perception…and that is damaging.
WE CAN DO ALL THIS !
George A. Sprecace, M.D./, J.D.
November 1, 2011
- - - - - - - - - - - - - - - -
HEALTH CARE REFORM: ONCE MORE, WITH FEELING.

"ObamaCare", as enacted last year, is a Christmas Tree of wants, without dealing with true needs for health care reform. And it is supposedly "paid for" through gimmicks and slights of hand. What follows is a list of true needs for reform, from a practicing physician of 54 years experience...and counting.
Are you ready for this?
Reject "capitation" as an unethical abrogation of a physician's fiduciary responsibility to his patient. A perverse incentive if there ever was one, this method of payment places a patient's needs in direct conflict with the physician's. It should be rejected as against Public Policy.
Enact effective Tort Reform, including Medical Mal-Practice Reform, in order to markedly reduce the practice of "defensive medicine", which now accounts for 20-30% of health care costs. Specialized Health Courts, like those used in Bankruptcy, Patent and Construction controversies, would be the best way to go.
Encourage - and pay for - Coordination of Medical Care, by one physician for each patient, this function performed by primary care physicians or by properly inclined specialists.
Emphasize Health Care Accounts to restore patients' interest in the cost of their desired and needed medical care...and in their personal health and life-style.
Consider and approach physicians as part of the solution, and not as part of the problem...as is now the general attitude.
Encourage and reimburse physicians in the broad use of paraprofessionals in their practices and under their direct supervision.
Require that all members of the public carry a minimum amount of Health Care Insurance. I expect that that provision of the current law will survive US Supreme Court scrutiny as being in accord with the public policy goal of covering all potential patients.
Distinguish between "the deserving underserved", between the honestly indigent and their lazy and greedy counterparts with regard to subsidized health care.
Regulate drug costs, currently uncontrolled and abusive, while allowing sufficient return on company investments to promote good research...and not mainly shareholder profit.
Stop trying and expecting physicians to ration care, through various underhanded mechanisms - like "capitation" and "bundled payments". A system of rationing and prioritization is needed, to separate health needs from wants, and to exclude "futile care". But that is the purvue of public policy, arrived at through the political process and not by physician fiat, another example of abrogation of fiduciary responsibility.
At the same time, "futile care" as defined by two physicians in a given case, is neither obligatory or even permissive on the part of the treating physician. Patients must be educated regarding this bedrock concept of the practice of Medicine.
Stop enacting and repeal rules and regulations that inevitably promote "gaming the system" in self-defense: Emergency Room practices that may be called "offensive medicine" in order to produce profit centers for hospitals so inclined; declaring as "Never Events" occurrences that are actually not under the reasonable control of the physicians and hospitals, but whose occurrence results in non-payment for the care; promoting through over-emphasis on electronic health records imaginative billing practices while ignoring the communication needs of physicians at the bedside and on the wards; a blizzard of regulations, sometimes internally contradictory, that promote an ever-increasing number of hospital administrators, each of whom has to justify his or her presence on the table of organization.
Bill Clinton made famous the phrase " Ah feel yo pain". Physicians have been trying to shield their patients from the pain of the last 25 year of "health care reform", with poor results. It is time for patients and the public to feel their own pain in order finally to become motivated toward their own self-help and against the often craven and self-serving actions of their elected leaders. The alternative, on which course we have already begun with "ObamaCare", is lower quality, less access, and higher cost.
The choice is yours, folks.

GS
- - - - - - - - - - - - - - - -
...AND, IF HE ADDS MEANINGFUL MEDICAL MALPRACTICE TORT REFORM - RESPONSIBLE FOR 25% OF ALL HEALTH CARE EXPENDITURES - TO THE PLAN, PAUL RYAN GETS A BIG SLOPPY KISS FROM ME.
See also my writings going back to the mid 1970's.

GS


Paul Ryan's strong antidote to Obama health care
By RAMESH PONNURU
Publication: The Day
Published 10/05/2011 12:00 AM
Updated 10/04/2011 11:40 PM
Republicans say they want to "repeal and replace" the health care law President Barack Obama signed last year, but they are a lot more specific about the first half than the second. Rep. Paul Ryan wants to bring some balance to the slogan.
In a Sept. 27 speech to the Hoover Institution at Stanford University, the Republican chairman of the House Budget Committee supplied an Obamacare alternative of his own. Ryan has the right diagnosis of what's wrong with federal health care policy, and the right prescription, too. He just needs to adjust the dosage.
Thanks in large part to Ryan's efforts, congressional Republicans have already embraced two of the ideas in his speech. They want the federal government to give states a fixed amount of money to run Medicaid, instead of paying for half of whatever the states decide to cover for the poor. And they want to replace Medicare with "premium support" for future senior citizens, who would purchase private insurance using capped federal subsidies.
But Republicans have had less to say about the uninsured, or the majority of Americans who are eligible for neither Medicaid nor Medicare. They have advocated tort reform and the creation of an interstate market for the purchase of individual insurance, both of which might make coverage a little bit more affordable. But as Ryan acknowledges, that's not enough.
He believes that we should change the way the tax code treats health insurance. Employer-provided coverage is not taxed on par with wages, and thus the federal government encourages companies to offer coverage rather than provide higher wages and let employees buy coverage. The more expensive the coverage, the more the tax break is worth. The fundamental flaw of Obamacare, as Ryan sees it, is that it leaves the inflationary incentives of current policy in place.
Under Ryan's proposal, the tax break would become a credit available equally to those who get coverage from their employers and those who buy it themselves. Anyone who wanted to buy coverage that costs more than the credit would have to pay the difference themselves. The expectation is that people would buy less expensive coverage and more often pay for routine expenses out-of-pocket. The new cost pressures thus created would, together with competition, drive prices down.
Individuals would have more control because they would be more likely to own their insurance policies rather than rely on their employers. Over time, the problem of people who can't get insurance because of pre-existing conditions would diminish, because people would have to change insurance less often. "This is the 21st century," Ryan tells me. "People do not have the same jobs for their entire careers. The tax benefit should be attached to the worker, not to the job."
Sen. John McCain, an Arizona Republican, made a similar proposal during the 2008 campaign, and the Obama campaign attacked it relentlessly as a new tax on employer-provided coverage. (Within two years, Obama had enacted his own new tax on employer-provided coverage as part of his health-care overhaul.) The McCain experience does not faze Ryan. "He did a very, very poor job of defending the idea," he says. "This is not taking away a tax benefit, it is improving a tax benefit for people." People making low incomes, he points out, would get a larger tax benefit under his proposal than they do now.
Asked to explain his colleagues' reluctance to embrace this reform, Ryan says, "I think people are just politically risk averse. As you know, I am just more of a policy risk-taker."
It may be that voters, too, are more risk averse than Ryan.
They have repeatedly demonstrated a preference for the health-insurance arrangements they have today, faults included, over politicians' visions of some better system. That was one of the major political obstacles to Obama's health legislation - and the reason he kept insisting that it would allow everyone who liked their existing coverage to keep it.
Ryan's colleagues have shied away from his reform because they fear the voters' fear - especially because they already think they took enough risks on Medicare. Modifying his plan may be a prerequisite for getting Republicans on board as well as the public.
That important caveat aside, however, Ryan is on the right track. A credible conservative alternative to Obamacare has to involve changing the tax code. And without a credible alternative, Republicans won't be able to repeal it, let alone replace it.
Ramesh Ponnuru is a Bloomberg View columnist and a senior editor at National Review.
- - - - - - - - - - - - - - - -
HEALTH CARE REFORM – A PRIMER
Many articles in recent months in NEJM, JAMA, WSJ
"The New Value On Provider "Value", Treatise by Alice Gosfield in Health Law Handbook, 2011 edition.
"What Paul Ryan's Critics Don't Know About Health Economics", by Alain Enthoven, WSJ June 3, 2011, pA15.
"Reforming Medicare – Toward A Modified Ryan Plan", by Gail R. Wilensky, Ph.D., NEJM May 19, 2011 p1890.
Articles by GS, recently posted and also written and published since the 1970's (www.asthma-drsprecace.com)
Facts…and Musings – gleaned from Readings, 2010 and 2011, GS
Our Health Care Future, GS
Who's SICKO?, GS
Malpractice Facts and Consequences, GS
Wanna Fix Health Care? Stop Hiding The Cost!, by Holman W. Jenkins Jr. (WSJ Oct. 13, 2004, Opinion, pA17). See also my articles written in 1978 and in 1998. It's "de ja vu" all over again, or rather...unchanged. Quick advice: No health insurance? Get thee to an HSA.
Introduction, GS
More on Medical Malpractice, GS
More Relevant Offerings:
"Why Not A Smallpox Choice", the Wall Street Journal, Tues. Oct 29, 2002, Opinion, A22.

"Getting Uncle Sam To Cover Your Massage", the Wall Street Journal, Tues, Nov 5, 2002, JKPersonal Journal, Sec. D1.

"War, Modern Dilemmas Shape Court's New Term", USA Today, Friday, Oct. 4, 2002, 4A.

"Rationing Health Care: Does it work?" The Pharos, Summer 2002, pp. 13-19

Medical Savings Accounts: An idea so good for patients and for health care delivery that it has been kept under wraps by the Health Insurance Industry for fifteen years, as long as I have been espousing it.

"IRS Gives its OK for Consumer-Directed Health Care Plans", AMA News, July 29, 2002, Government and Medicine', p. 5, 7

"Health Plan That Puts Employees in Charge of Spending Catches On," the Wall Street Journal, January 8, 2002, Section B

See also, "Managed Care"
See also, "Greedy Lawyers Driving Doctors Out of Business", The Day, August 10, 2002, Commentary, pA7
---
(c) Copyright 1999-2022, Allergy Associates of New London, PC