George A. Sprecace M.D., J.D., F.A.C.P. and Allergy Associates of New London, P.C.
www.asthma-drsprecace.com
---
Managed Care Topics
- - - - - - - - - - - - - - - - - - - -

Rapid Response for

SATURDAY, December 7, 2019READ THIS! THE LIVELIHOOD AND LIFE YOU SAVE MAY BE YOUR OWN.
The Health Care delivery system has become a largely Wall Street profit driven business. There is no "win-win". There is only "win-lose", as usual with the business types. And the doctors and most other health care providers have become powerless widgets in the system despite their best efforts to protect their patients. In fact, in decades-ago better years those physician efforts to shield their patients from the progressive pain of revolutionary changes is part of the reason why we're all here.
Physicians, individual and "organized", have never had power or influence over the business and political types. They tried to "go along to get along", to have a place "at the table". Instead, they have been relegated under the table. Only the patient / public, individual and organized, have had potential massive power. But they never used it.
Now the only way to survive a trip into the health care system is to be your own advocate or to have a personal advocate: to question, to demand answers, and to demand personal, efficient and cost-effective attention - to RATTLE THE CAGE! Especially if your doctor is an employee of the hospital or other large health care service, he or she is IMPOTENT to serve, to protect and defend you in your time of need.
And that is the reason for the galloping "burnout". It's not burnout at all for these people who survived a crucible of heat and pressure in becoming health care "providers". The reason is MORAL INJURY.
NOW YOU, THE PATIENTS, HAVE TO HELP THEM - with your voices, with your demands, with your feet, with your political "representatives".
No More "Mr. Nice-Guy". Your personal welfare - and your life - depend on it.

George A. Sprecace,M.D., J.D.


- - - - - - - - - - - - - - - - - - - -

FIGURES LIE, AND LIARS FIGURE.

HERE ARE THE FACTS ABOUT HEALTH CARE IN AMERICA VS. THE WORLD.

"Single Payer's Misleading Statistics", by Scott W. Atlas, in WSJ December 18, 2018, Opinion, pA19.

GS

- - - - - - - - - - - - - - - - - - - -

Rapid Response for

MONDAY through WEDNESDAY, January 22 through 24, 2018 Here we are told that hospital systems "have to start thinking about patients as customers, too..." We are told that "other companies like Amazon, Google, Aetna and CVS are investing in new health care technology and products outside of hospital-based systems".

"Yup, you bet", as the speaker reportedly "compared the company's peers to elephants: huge companies taking over the health care industry".

That's exactly what will happen if health care providers (physicians, nurses and their "suits" representatives) compete by the elephants' rules - and by the government's rule: "less is more". They will be trampled.

Meanwhile, people and patients have not changed - and will not change - in their health care needs and core requirements. Those needs will expand. And they will simply lose in every way.
What to do?

Effect Medical Mal-Practice Reform, thereby saving a third of current medical costs wasted in "Defensive Medicine". In the process: yes: TAKE ON THE TRIAL BAR and their thousands of political representatives. The People are vastly more numerous.
Pay physicians and nurses what they are worth, according to education, training and experience - and their COMMITTMENT to this noble and vital profession. For the last three decades we have been the victims of Theft of Services of at least 30% of what we should be earning based upon the value of our work.
Restore collegiality and cooperation to the relationship between health care providers and the business people, instead of the current "win - lose" attitude too often found in current relationships, an attitude which is highly corrosive among the physicians and nurses who actually take care of people.
This is what the People want and need. Not the obscene profits accumulated by the elephants and their riders. That will not happen if the Health Care Professions and the Public that they serve simply play by the elephants' rules. So: WAKE UP, before it's too late. We are nearly there.

GS


- - - - - - - - - - - - - - - - - - - -
Rapid Response for

SATURDAY, January 13, 2018 FROM THE LATER 1970'S TO 2011 TO THE PRESENT, HEALTH CARE DELIVERY HAS CONTINUED TO DECLINE TO ITS CURRENT GUARDED CONDITION.
"LET THE BUYER BEWARE", BECAUSE ONLY THE CONSUMING PUBLIC CAN RESCUE THEIR HEALTH CARE.

GS



Fellow Senior Citizens. Take 6 minutes and see what Obama and the Congress have done this time.

Looks like Obama has Snuck another one in on us!!!

IF YOU NEVER WATCH ANOTHER 6 MINUTE VIDEO - WATCH THIS ONE! DR. DAVID JANDA FROM ANN ARBOR AND A NATIONALLY KNOWN HEALTH CARE EXPERT SPOKE TO US ON SUNDAY, OCT. 10TH IN SALINE, MI. THIS IS WHAT IS 'GOING' TO HAPPEN IF OBAMACARE IS NOT REPEALED. DR. JANDA, AS HE STATES IN THE VIDEO, TESTIFIED BEFORE CONGRESS AND THIS IS WHAT HE WAS TOLD. THIS WILL SEND CHILLS DOWN YOUR SPINE - GUARANTEED.
CARE ENOUGH ABOUT YOUR FAMILY, FRIENDS, NEIGHBORS, CO-WORKERS AND SEND THIS TO THEM ALSO.





- - - - - - - - - - - - - - - - - - - -
Rapid Response for

SUNDAY, July 16, 2017Our families are products of the free market system. Nobody gave us anything. Nor did we expect it. In that system, there were always winners and losers. Then that was allowed, even expected - like the tides. Given the last two or three generations, losing is not allowed. Everyone must be a "winner", with "participation awards", with diluted grades at both levels of the spectrum, and above all with ENTITLEMENTS. The word itself indicates the mind - set: we don't have to earn or be responsible...we are Entitled. The concept has now altered the genetics of hundreds of millions of voters and potential voters and illegal voters. The Democratic and Republican and Republicrat politicians have done their job well.
Thus, whether we are dealing with what the author N.N.Taleb has coined "IYY" ("Intellectual yet idiot") or just with run of the mill hypocracy / cynicism, THERE MUST BE NO LOSERS, as is inevitable in a free market system.
And there is another problem. The "Free Market System" (aka. Wall Street in many minds) is simply not to be trusted. Washington is considered not the only "swamp". I think you will agree that some of this has been earned.
So, what to do?
For that, you need to read or re-read my many commentaries regarding HEALTH CARE REFORM" which populate my web site. They are all designed to re-inject Personal Responsibility into the Health Care System. They are all doable, given the legislative will. And they will all be attacked: "YOU CAN'T TELL ME WHAT TO DO, JUST GIVE ME MY ENTITLEMENT".
The end-game of that unsustainable scenario: with or without "medical care", prepare to suffer and die.
"In a democracy, the people always get what they deserve".

GS



Although there are of course bad actors in the free market, they are held accountable for their actions. Bad actors in government are much more dangerous because they have the ability to use force over others (that is the essence of government) and the government just throws more money at problem programs and departments while private companies are decimated by the market, the SEC, and the DOJ when the do something fraudulent (as they should be).



- - - - - - - - - - - - - - - - - - - -

Rapid Response for

SUNDAY, July 2, 2017 IMPORTANT:
HEALTH CARE COVERAGE, "PRE-EXISTING CONDITIONS", AND GENETIC TESTING.
A genetic pre-disposition is Not a "pre-existing condition". I argued that years ago, including on this web site. But I then cautioned patients and the public not to undertake genetic testing unless and until iron-clad safeguards for their equal insurability were in place. Those safe-guards eventually came in the form of a Federal Law: GINA.
See the article published in ctmirror.org July 2, 2017:
"Safe Under ACA, Patients With Pre-Existing Conditions Now Afraid", by Charlotte Huff / Kaiser Health News.
Of course, when dealing with lawyers and paid-off legislators, "it depends on what the meaning of the word 'is' is".
Any new Health Care legislation MUST safeguard the equal insurability of persons who might seek information about genetic pre-dispositions before any "manifest disease" is diagnosed. The alternate - no protection or weasel-word "protection" would effectively eliminate this important method of avoiding "manifest disease" in time.

GS

MORE, EVER MORE, ON HEALTH CARE.
This report has it exactly right.

GS


- - - - - - - - - - - - - - - - - - - -

Rapid Response for

THURSDAY and FRIDAY, March 9 and 10, 2017 REGARDING HEALTH CARE DELIVERY...
So you think that America is in a crisis?
A little perspective here, please. How about the situation in 2030 and 2040 and 2050.
Since I can't be sure that I'll still be in Medical practice in 2030, when I'll be 97 years old, the following is some information gleaned from an article in "Biosupply Trends Quarterly", Winter 2017 edition, entitled "Healthcare Crisis".
After that, I'll offer some advice...of course.

This is about the aging Baby Boomer Generation, born between 1946-1964. They number about 75 million. In 2011, 41 million had reached the age of 65. In 2030 there will be 71 million, a 73% increase. They are living longer...but they are not aging well: Diabetes, Arthritis, Heart Diseases, Obesity, Hypertension.... They will need a 100% increase in knee replacements. They will need a 100% increase in hospitalizations. And a big factor will be Alzheimer's Disease. In 2015 there were 4.7 million of this group. In 2040 there will be over 10 million, all needing a great deal of care.

In the above article, these present and future patients are described as a "highly opinionated and vocal demographic".
Folks, that won't be enough for you to navigate your "Golden Years". Herewith, the elements of a plan, also my plan.
1) Live a healthy life -style. You know what I mean.
2) Your "Retirement Plan": DON'T RETIRE! Rather, plan for a second and even third career. You're likely to have the time.
3) Save your 401-K for your health care expenses. Sounds terrible...but it's realistic.
4) Explore different kinds of health care for yourself. Make personal choices, and not only for end-of-life. Not everybody needs or wants "everything".
5) Choose your physician(s) carefully and for the long-term.
6) Advocate to unchain physicians from the regulatory and legal morass in which they find themselves now.
7) STAY FRIENDS WITH YOUR FAMILY!
8) PRAY.

Good Luck to all of us.

GS

- - - - - - - - - - - - - - - - - - - -

Rapid Response for

TUESDAY and WEDNESDAY, December 13 and 14, 2016
THE STATE OF OUR HEALTH CARE SYSTEM
By George A. Sprecace., M.D., J.D.
A Recent Interview with Adam Sprecace, PE,
On the Lee Elci Radio Show, December 13, 2016
Q&A

Note: You can also hear the segment broadcast on December 30, 2015...

1) A BRIEF SUMMARY OF HEALTH CARE IN AMERICA?


Quality: excellent at the top; modest on average, and decreasing.
Access: sporadic.
Cost: excessive and wasteful.
IN GREAT NEED OF EFFECTIVE REFORM.



2) WHAT HAS LIFE BEEN LIKE, WORKING IN THE TIME OF OBAMACARE?


(eg. patient workload, reimbursement rates and dependability, electronic record-keeping, etc.)
Workload increasing; compensation decreasing; EMR's poor for the private practicing physician and patient, necessary for hospitals but generating increasing cost and workload and decreasing quality as measured by productive provider – patient interaction.



3) HOW HAS OBAMACARE AFFECTED PHYSICIANS?


Much more stress and strain, with less physician and patient satisfaction.
Physician burn-out and declining physician health.
Pressure to practice UNETHICALLY: eg. ACO's, BUNDLING, etc., which for first time would force the physician's self-interest to work at variance with that of his or her patient, with whom he has a Fiduciary Responsibility.



4) IS OBAMACARE GETTING BETTER OR WORSE?


Increased premiums, reduced coverage….
Obamacare was and is a Christmas Tree of Wants, with no attention given to needed Health Care Reforms. The Goals are reduced costs at any cost, and increased Regulations by many who have no knowledge of what they are doing. Example: THE 30 DAY READMSSION RULE, which substantially penalizes hospitals for readmitting an inpatient within 30 days of discharge…EVEN FOR AN UNRELATED READMISSION DIAGNOSIS!



5) WHAT ABOUT THE PENALTIES FOR REFUSING TO BUY MEDICAL CARE COVERAGE UNDER OBAMACARE?


20 million subject to penalty. 8 million paid penalty. 12 million exempt. Thus, more subject to penalty than were covered.



6) WHAT'S BEEN HAPPENING WITH RELIGIOUS HOSPITALS THAT REFUSE TO FOLLOW OBAMACARE MANDATES?


Endless Litigation, including the USSC. Coercion: loss of Freedom of Religion, reduced quality and availability due to intimidation and decisions in a System (ie. Catholic Hospitals) that is nearly the largest in the nation.



7) WHAT WOULD YOU CHANGE ABOUT OBAMACARE?


Repeal and Replace, with a two year transition period. a) increase insurance policy competition across State lines; b) reduce and rationalize Regulations; c) make all patients financially at stake at every encounter (HSA'a, co-pays, defined contribution instead of defined benefit plans, etc; d) retain coverage for pre-existing conditions while imposing penalties for continued bad life-styles, which account for about 50% of all health care costs; e) as "Defensive Medicine" accounts for 20-30% of health care orders – costs, REFORM MEDICAL MALPRACTICE LAW – eg. Health Law Courts; f) promote and enforce End Of Life Decisions – 50% of Medecare costs occur in the last 6 months of a recipients life!;g) make electronic medical records OPTIONAL for private physicians; h) re-think and revise EMTALA LAW – currently a poor and wasteful use of ER's; i) prohibit UNETHICAL medical practice and payment programs; j) pay physicians fairly – they are now bearing the brunt of this Christmas Tree. ETC.



8) DO PHYSICIANS AND HOSPITALS GENERALLY AGREE WITH YOUR POSITIONS ON OBAMACARE?


Most physicians, yes. Hospitals are ambivalent: gaming the system where they can; merging and selling out; trying to "go along" so as to "be at the table" when government decisions are made – not working; acting like trained businessmen when dealing with professionals: "win-lose" instead of "win-win", treating professionals like widgets…. A bad plan.



WHAT IS YOUR PROGNOSIS?


Short-Term, GUARDED. Much damage has been done. Long-Term, FAIR, now that competents have retaken the ASYLUM.



NB: GEORGE A. SPRECACE, M.D., J.D. has been writing and speaking on this subject since the late 1970's, a practicing physician for 60 years…and counting. These Commentaries are found on www.asthma.drsprecace.com

- - - - - - - - - - - - - - - - - - - -

Rapid Response for

FRIDAY, May 13, 2016
"VALUE-BASED MEDICAL CARE".
Sounds like a no-brainer, right?

Not when your Government defines and implements it!

In fact, although our Health Care Regulators are doing as much as possible to make it sound like "motherhood and apple pie", THE DRIVER FOR THIS PLAN IS REDUCTION IN HEALTH CARE CRSTS, at any cost.

And the vehicle for this trip is inherently UNETHICAL: rewarding physicians for providing less health care, and punishing them for providing more health care...perverse incentives that for the first time place the interests of physicians in opposition to the interests and needs of their patients.
It is RATIONING ON STEROIDS, couched in such reasonable terms as "evidence-based medicine", "efficient health care delivery" and "patient satisfaction".

NOW HEAR THIS: That's exactly how I have always practiced Medicine in my 59 years as a physician. But that will not shield me from being crippled with yet more demands for "documentation" beginning in 2017; and it will not prevent me from being penalized 4% of my receivables beginning in 2019 unless I want a 4% increase by cheating my patients of the care they need. That's what we're talking about, without the sugar-coating.

THE ABOVE IS DIRECTED MAINLY TO THE PATIENT / PUBLIC. For the Regulators don't give a damn about what physicians and other health care providers care or say. They do care about what the voters say.

So: "DON'T JUST STAND THERE. DO SOMETHING", for a change.

GS


- - - - - - - - - - - - - - - - - - - -



Rapid Response

for SUNDAY

,

April 6

, 2014






- - - - - - - - - - - - - - - -
Rapid Response for

T

UESDAY
,
February 18
, 2014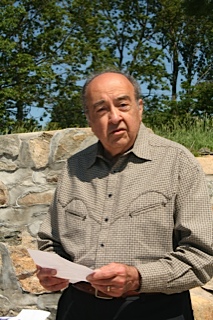 - - - - - - - - - - - - - - - -



Rapid Response for

WEDNESDAY,

December 18

,

2013



Good information regarding Health Insurance...specifically regarding Medicaid...

GS


- - - - - - - - - - - - - - - -
Rapid Response for
SATURDAY through MONDAY
, September 28 through 30
,
2013
OBAMACARE - AND MY PLAN B
As a practicing physician (not a "provider") for over 56 years, I know what works - and what doesn't work - for my patients and for me. That is what has kept me eager and effective in my work. OBAMACARE is just the latest challenge to that work. OBAMACARE is a monstrosity that will fall of its own stupidities within the next three years: a gaudy Christmas Tree of wants with no attention paid to the true reforms needed in the U.S. delivery of health care.
But we must survive the next three miserable years. Herewith, my personal Plan B for survival in practice.
My greatest value to my patients is my TIME.

Decades ago I decided to maximize my professional time by integrating my work with that of highly trained Registered Nurses.

This has allowed me to accept all insurance programs, regardless of the often - insulting levels of payment, except for those programs that require a prior referral from a less qualified physician, impinging on the patient's right of choice of physician.

This has also allowed me never to have "closed my practice" to new patients.

The only condition I place on patients in return for my continued interest and efforts on their behalf is that they be equally interested in their own care. I work with patients, not for patients; and those who are not equally engaged, cooperative and compliant with my instructions find themselves discharged from my care.

I offer my "best efforts " and personal devotion. I never guarantee my work or the outcome of that work. And I never take personal or financial risk for the outcome of that work, a stance that would put me in a conflict of interest with the patient and which thus would be unethical.
Some of the coming demands of medical practice under OBAMACARE will place the above approach under great strain. But that approach will not change. Contrary to the posture of too many of my medical colleagues who, in the last two decades when ordered to "JUMP", have supinely responded "HOW HIGH?", my response will continue to be "SEZ WHO?".
And so, I will continue to offer my professional TIME, my best efforts and my devotion to patients who appreciate that commitment. That is my Plan B, while those around me stagger through OBAMACARE.

GS
- - - - - - - - - - - - - - - -
Rapid Response for
TUESDAY through THURSDAY,
June 18 through 20
,
2013
MEMORANDUM FOLLOWING LM HOSPITAL STAFF MEETING, JUNE 20, 2013
1. Large revenue reductions imposed on hospitals.
2. Bundled payments and other changes imposing the risk of health care outcomes onto the health care providers.
3. A significant reduction in patient volume.
4. Regulatory impediments to maximizing economies of scale in the recent hospital merger.
5. Alleged "quality" tracking which really turns out to be cost tracking, with payors incentivizing their customers (our patients) to enter a race to the bottom.
6. Electronic Health Records: A Mess….
7. A large loss of patient care to tertiary centers (eg. Yale, 40% of whose patients come from here!)
8. Yale romancing this hospital…a change in attitude.
MY OBSERVATIONS:
1. No surprise. ObamaCare has no logical means of paying for its Christmas tree of gifts without making the Health Professions pay the bill…thereby hastening the demise of private medical care and the acceptance of a one payor system: the Government, and resultant lower quality, higher cost and reduced access.
2. Imposing the risk of patient health care results on the providers is unethical, pitting the physicians' interests against those of his patients: a conflict of interest totally at variance with the doctor-patient relationship. It also places hospitals against physicians and physicians against fellow physicians. This should be prohibited as against Public Policy.
3. There are several reasons for a reduction in patient volume. But I believe that this is temporary and that it will reverse to a mis-match between the future demand for patient care and the reduction in availability of that care by qualified personnel. This should be one bright spot in efforts to secure a future for the Practice of Medicine: the impact of Supply and Demand. But several points should be remembered: a) the First Rule of Service is Survival; b) if you are losing on every transaction, you cannot make it up in volume; c) "fast nickels are as good as slow dollars"; d) take all comers as patients, but devise a more efficient means of taking care of them…specifically by using more physician extenders in broadened roles (ie. one good physician in an outpatient setting can supervise as many as four good physician extenders).
4. Appeal all adverse regulatory determinations. Regulators – the Administrative sector – know little about the requirements of proper Medical Care, this including their academic advisors. Therefore, the reply to the demand from Washington ("JUMP") should not be "How High", but "Sez Who?" The corrosive current laws and regulations must be challenged and changed, through the Courts and through the Legislative process. HOW LONG HAVE I BEEN SAYING THIS TO WHAT PASSES FOR OUR MEDICAL "LEADERSHIP" THAT WILL DO ANYTHING TO BE "AT THE TABLE"…AND WHICH FINDS ITSELF UNDER THE TABLE. Also, regulators and politicians don't give a damn about what doctors think…only about what the public thinks. SO, EDUCATE AND MOTIVATE YOUR PATIENTS TO DEMAND FOR THEIR OWN BENEFIT. (Again, how long have I been saying that?)
5. And what did you expect?
6. A pig in a poke. Take the penalty and run. Even the reported benefit in coding and charging, particularly by hospitals, has been detected and is about to be attacked.
7. A lesson for those, generally business-types, who think that there is such a thing as a "Win-Lose" outcome in negotiations, particularly when there is a disparity in negotiating strength. The "Loser" will find a way to get justice, even if only rough justice. So, cultivate and don't abuse your new physician-employees…especially now, when they are temporarily vulnerable.
8. This is not the past. Are there current opportunities for "Win-Win" situations here?
THE NEXT THREE YEARS WILL BE CRITICAL FOR THE HEALTH CARE INDUSTRY.

THOSE WHO SURVIVE WILL THEREAFTER THRIVE.

GS
- - - - - - - - - - - - - - - -
Rapid Response for

SUNDAY, October 5 and 6
, 2012
PERSONAL SUMMARY, THE L&M LEADERSHIP RETREAT, OCT. 2012
The following are based upon the speaker's presentation, my contemporaneous comments, a review of his slides and my reflections. My comments are presented in italics.
"Transition away from episodic fee-for-service reimbursment and toward accountable forms of risk-based payment, involving case managers or population managers". Risk-Based is based upon perverse incentives and conflict of interest between "Providers" and patients...inherently Unethical. Case and population managing can be performed now with patient and provider incentives and dis-incentives.
"Value=Based Competition". I've been doing that for 55 years...and counting.
1% withhold starting now, based upon a) 70% Process Measures...Good, based upon hard research; and 2) 30% based on patient surveys...overweighted, soft and subject to manipulation.
Penalty for re-admission rates: progressively 1-3%, even re-admissions for totally different diagnoses from the original admission...CRAZY.
All about Cost Containment. For example, L&M estimates that it must reduce its costs by $35 Million over the next 5 years. At what cost in quality and in availablitry of care? A cynical and cowardly effort by our national "leaders" to force the Medical Profession into being Rationers of Care - a worthy principle that should be decided broadly by the public and by public policy. It is done by placing MD incentives opposite to patient needs: Unethical, undermining a learned Profession and thus against Public Policy. This must be litigated right up to the USSC.
"Hospital and MD Allignment is Critical". YOU BET!! Hospitals had better take care of their physicians, especially now when they could "stick it to them" in the short-term. We are in a 5-8 year Transition period, full of uncertainties, with MD's in a weak bargaining position. Then will follow a long period of MD ascendency...based entirely on MD shortages and population demographics. A word to the wise.
How to reduce patient and provider utilization? We need patient motivation: passive in the form of HSA's and increased self-payment; and in the form of active penalties for continuing to pursue unhealthy life-styles. And we need to reduce the 20-25% of health care costs that physicians produce because of DEFENSIVE MEDICINE in the current litigious malpractice climate. Madical Mal-practice reform is crucial, changing perhaps to Health Courts.
"What are the main market movers? And what do they want?" Of the payors, Employers should get out of the business, certainly abandoning "Defined Benefit" for "Defined Contribution" plans, with prominent patient-employee contribution. Insurers will survive and thrive as Wall Street does: by expanding into markets that approximate Las Vegas activities. And what about physicians? They want to provide quality care with adequate reimbuserment and little hassle. Patients have long wish lists - as long as someone else pays for them, and as long as they don't have to change their ways. Enough of That!
Currently great uncertainty. Great expansion of Medicaid, with little concept of who will pay for it, Changes in Medicare. The Election: a referendum on "Entitlement" spending. A very difficult pending budget debate right after the Election. And there will be no clear winner, resulting in the losers being enraged - more grid-lock. All the more reason for "deciders" in the Heath Care Industry to base their current decisions not only on the transition period of the next few years, but especially on the subsequent decades - a different paradigm.
This is a Penalty program, not a Reward program. The deck is marked.
Physicians programs, willingly assisted now by venture capitalists, may be better than Hospital / Physician programs. PHYSICIANS: YOU ARE PLAYERS, NOT VICTIMS,,,if you don't "sell your soul to the company sto" during this Transition period.
In some programs, consumers (patients) are being Paid to pick the lowest cost providers! "Caveat Emptor"...and don't expect medical malpractice lawyers to get you out of this one. Your Choice got you in trouble.
Coordination of Health Care is the vital missiong link in this scenario. This can be done by "any willing provider"...primary care or specialist...with proper financial support. It should also be provided by Home Care (both transitional and permanent), by para-professionals (physician extenders, very valuable), by sharing resources and expenses through smart alignments, and by providing perceived quality and convenience to patients. Regarding the last point, every in-patient in a hospital needs an advocate / ombudsman to negotiate the day-to-day uncertainties of the hospital experience and provider communication.
Finally, this "Crisis" is truly one comprising both danger and opportunity, This hospital should carfefully nurture its rerlationship with its Medical Staff, providing a true "Win-Win" situation...short-term and long-term. And it should continue to develop itself as "sui generis" in this locale and region...and not try to follow the methods of larger, distant and different areas, which will likely be totally inappropriate to our needs and opportunities.
I have been speaking and writing on this subject - Health Care Delivery - since the mid- 1970s. Several of these commentaries are available on this website (www.asthma-drsprecace.com). And any one of them could be re-published with very little change at this time. So:
"Now is the time for all good men to come to the aid of their Profession".
George A. Sprecace, M.D., J.D.
October 7, 2012
- - - - - - - - - - - - - - - -
U.S. HEALTH CARE REFORM: A PRIMER
Introduction:
As a practicing physician for 55 years, and as an attorney practicing and studying Health Care Law for the last 28 years, I have been writing and publishing on this subject for decades. Much of this production is available on relevant sections of my web site (www.asthma-drsprecace.com).
In fact, an early publication, dating back to 1978, could be re-published with only minor revision…reflecting how little progress our society has made in addressing the real issues of Health Care Reform.
The "Accountable Care Act" (aka ACA and ObamaCare) is a Christmas Tree of "wants" that gives short shrift to the real needs awaiting health care reform. As such, that ode to political expediency needs to be repealed and replaced.
"With what", you say. Alright: ONCE MORE, WITH FEELING.
Nearly half of health care expenditures in this country are directly life-style related: obesity, tobacco use, alcohol abuse, illicit drug use, irresponsible motor vehicle practices, the governmental support of unhealthy personal practices like abortion, children out of wed-lock, defending failed schooling, etc.

These practices should be heavily taxed and otherwise discouraged instead of being supported as "personal choices".

A large percentage of health care costs incurred by individuals and by society occur during the last 6 months of a person's life.

This, while a strong majority of adults support Advanced Directives…and a small minority of them actually have such "personal choice" instructions to guide their loved ones and their physicians.

Furthermore, physicians should recognize that they have an ethical obligation to refrain from offering "futile care".

At least 20% of health care costs represent "Defensive Medicine", defined as actions taken by health care providers predominantly to protect themselves from allegations of "medical mal-practice" adjudicated in a lucrative and unnecessarily adversarial system.

The current practices should be replaced by Health Care Courts similar to Patent Courts and Bankruptcy Courts.

Only in that way can Justice be achieved and defensive medicine minimized.

The great need in the existing system of health care delivery is Coordination of Care among the increasing number of medical specialists and other health care providers involved in much if not most of current patient care.

Such services are time-consuming and require a broad - based knowledge of Medicine to be effective.

They can be provided by any one of a patient's physicians who is willing and who has the necessary level of insight and expertise.

And they must be paid for adequately!
There must be established and enforced – by society as a whole and not by the Medical Profession – a system of Prioritization (Rationing!)

- among the many services and potential recipients of those services.

Coverage of cosmetic surgery and of Viagra does not rise to the level in importance of immunizations.

Right now, cynical efforts are being made to force physicians to make such decisions through unethical mechanisms such as "accountable care organizations" which place a physician's self-interest in direct opposition to the interests of his or her patients.

Payment for all medical care, subject to clearly defined exceptions for indigence and serious medical necessity, should require at a 20% co-pay by the patient.

The patient must be a serious first decision-maker in his quest for medical care.

For, once a patient enters a physician's office, the cost is generated and the service is provided.

The physician cannot and will not be the arbiter of the "need" for the care requested – or demanded.
A comment about the much-discussed "Electronic Medical Records". These have been given a very high priority and much pressure by our "leaders"…not because they are so important, but because they are the easiest of the above issues to address. Easiest, but not in-expensive and definitely disruptive of the vital eye-to-eye physician / patient and physician / physician relationships on which all good medical care rests.
And so, what is the prognosis of the above 6 vital areas of reform being addressed and implemented any time soon?

Poor to Grim.

Meanwhile, actions in the direction of ObamaCare and of "Universal Health Care" will produce the opposite of desired goals: lower quality, higher cost, and reduced access.

Folks, it's your choice…and your life and livelihood.


GS
- - - - - - - - - - - - - - - -

MUSINGS ON THE RECENT BOARD RETREAT
GENERAL:
Good attendance…a teachable moment?
Good ideas
Questions were fair, but could have been more probing and less repetitive.
Too long for a sustained effort at that time of day.

Lost some control at the end.
SPECIFICS:
Nearly all of the discussion was reactive, not pro-active.

Don't cope; rather, Drive.

When Washington says "Jump", don't say "How High?"

Say "Sez Who?".

We know better than the academicians regarding what is really needed in Health Reform.
There was little or no discussion regarding PATIENTS, their needs, their expectations (rational and otherwise)…and their ultimate unique power to effect change (vs. we "health care providers").
The government interests and goals are all about COST CONTROL…at all cost, and much less about coverage.

The only ways to get cost control without provoking at least the passive aggression of health care providers are: Rationing / Prioritization, decided upon with broad public input and not imposed by the government through physicians; Medical Malpractice Reform to minimize the now substantial Defensive Medicine costs; end of life issues; motivating people, positively and negatively, regarding life-style changes that drive 50% of health care costs.

Coordination of Care, vital and to be performed by – and reimbursed to – any willing physician and not just "primary care" physicians.

"Specialists" now do a great deal of "primary care" and are often in a comparable position to effect coordination of care.

Physicians should be enlisted to help, and not demonized.

Ultimately, they are far from powerless.

The hospital must commit to a "WIN – WIN" game plan with their medical staff.

The alternative is only "LOSE – LOSE" !
We cannot allow the marginalization of any of our Staff physicians, either by neglect or intent.

Again, they are far from powerless.

The hospital must encourage and not block the effective reorganization of the Organized Medical Staff that is in process with the development of the PAC, the re-alignment of the MEC, and their coordination as the eyes and ears of the Organized Medical Staff as the ultimate governance body.

There must be, in fact and in perception, a true Partnership between the Hospital Board – Administration and the Medical Staff.

And it must be realized and accepted as such by the Community we all serve.

That is not the current perception…and that is damaging.
WE CAN DO ALL THIS !
George A. Sprecace, M.D./, J.D.
November 1, 2011
- - - - - - - - - - - - - - - -
HEALTH CARE REFORM: ONCE MORE, WITH FEELING.

"ObamaCare", as enacted last year, is a Christmas Tree of wants, without dealing with true needs for health care reform. And it is supposedly "paid for" through gimmicks and slights of hand. What follows is a list of true needs for reform, from a practicing physician of 54 years experience...and counting.
Are you ready for this?
Reject "capitation" as an unethical abrogation of a physician's fiduciary responsibility to his patient. A perverse incentive if there ever was one, this method of payment places a patient's needs in direct conflict with the physician's. It should be rejected as against Public Policy.
Enact effective Tort Reform, including Medical Mal-Practice Reform, in order to markedly reduce the practice of "defensive medicine", which now accounts for 20-30% of health care costs. Specialized Health Courts, like those used in Bankruptcy, Patent and Construction controversies, would be the best way to go.
Encourage - and pay for - Coordination of Medical Care, by one physician for each patient, this function performed by primary care physicians or by properly inclined specialists.
Emphasize Health Care Accounts to restore patients' interest in the cost of their desired and needed medical care...and in their personal health and life-style.
Consider and approach physicians as part of the solution, and not as part of the problem...as is now the general attitude.
Encourage and reimburse physicians in the broad use of paraprofessionals in their practices and under their direct supervision.
Require that all members of the public carry a minimum amount of Health Care Insurance. I expect that that provision of the current law will survive US Supreme Court scrutiny as being in accord with the public policy goal of covering all potential patients.
Distinguish between "the deserving underserved", between the honestly indigent and their lazy and greedy counterparts with regard to subsidized health care.
Regulate drug costs, currently uncontrolled and abusive, while allowing sufficient return on company investments to promote good research...and not mainly shareholder profit.
Stop trying and expecting physicians to ration care, through various underhanded mechanisms - like "capitation" and "bundled payments". A system of rationing and prioritization is needed, to separate health needs from wants, and to exclude "futile care". But that is the purvue of public policy, arrived at through the political process and not by physician fiat, another example of abrogation of fiduciary responsibility.
At the same time, "futile care" as defined by two physicians in a given case, is neither obligatory or even permissive on the part of the treating physician. Patients must be educated regarding this bedrock concept of the practice of Medicine.
Stop enacting and repeal rules and regulations that inevitably promote "gaming the system" in self-defense: Emergency Room practices that may be called "offensive medicine" in order to produce profit centers for hospitals so inclined; declaring as "Never Events" occurrences that are actually not under the reasonable control of the physicians and hospitals, but whose occurrence results in non-payment for the care; promoting through over-emphasis on electronic health records imaginative billing practices while ignoring the communication needs of physicians at the bedside and on the wards; a blizzard of regulations, sometimes internally contradictory, that promote an ever-increasing number of hospital administrators, each of whom has to justify his or her presence on the table of organization.
Bill Clinton made famous the phrase " Ah feel yo pain". Physicians have been trying to shield their patients from the pain of the last 25 year of "health care reform", with poor results. It is time for patients and the public to feel their own pain in order finally to become motivated toward their own self-help and against the often craven and self-serving actions of their elected leaders. The alternative, on which course we have already begun with "ObamaCare", is lower quality, less access, and higher cost.
The choice is yours, folks.

GS
- - - - - - - - - - - - - - - -

HEALTH CARE REFORM – A PRIMER
Many articles in recent months in NEJM, JAMA, WSJ
"The New Value On Provider "Value", Treatise by Alice Gosfield in Health Law Handbook, 2011 edition.
"What Paul Ryan's Critics Don't Know About Health Economics", by Alain Enthoven, WSJ June 3, 2011, pA15.
"Reforming Medicare – Toward A Modified Ryan Plan", by Gail R. Wilensky, Ph.D., NEJM May 19, 2011 p1890.
Articles by GS, recently posted and also written and published since the 1970's (www.asthma-drsprecace.com)
It's time for another update on your future health care. This industry and the related professions are undergoing a revolution whose outcome is very much in doubt: for the ever - increasing number and severity of sick people, for the physicians and other health care workers who provide that care in return for progressively reduced reimbursement over the last twenty years, and for the economic health of the Nation.
Obama-Care is a Christmas Tree of "wants" without hardly any consideration of health reform "needs" that are begging to be addressed. This is tantamount to returning to the "bleeding" treatment of the Middle Ages instead of the judicious use of antibiotics.
To document some of the problem, I offer several readings:
"Obama's Running Mate", Editorial of the WSJ Thursday, May 12, 2011, pA14;
"WellPoint Shakes Up Hospital Payments", by Janet Adamy, WSJ Monday, May 16, 2011, pB1;
"The Millionaire Retirees Next Door", by John Cogan, WSJ Thursday, May 12, 2011, pA15...an effort to promote generational strife, in my opinion. What is the value of $500,000. contributed by and for an average worker over 30 or 40 years of gainful labor, and invested as a fiduciary on his promised behalf by the Federal Government over that time? At least $1 Million.
"The Case Against Accountable Care Organizations (ACO)", by myself. See below.
Pay attention, folks. This is your welfare...and your life.
GS
THE CASE AGAINST ACCOUNTABLE CARE ORGANIZATIONS
(ACO)
BY GEORGE A. SPRECACE, M.D., J.D.
APRIL 21, 2011
Three tiers of ACO's have been described. The following refers only to Tier lll, involving partial or full capitation. A bibliography of supporting articles and data is available.
A)

A QUESTION OF ETHICS.
Tier lll ACO's, and any other system involving "capitation", a form of health care payment wherein the provider agrees to provide all necessary health care for a patient for a period of time for a fixed and pre-determined fee – in effect becoming the insurer of that patient's health or disease needs – is Unethical: 1) it is a breach of the physician's fiduciary responsibility to the patient in that it is based upon an inherent conflict of interest that cannot be waived by the patient; 2) it properly undermines the critical trust of a patient in his or her physician; 3) it undermines the integrity of a learned profession and should therefore be considered as against public policy; 4) it is a blatant attempt on the part of the government to make the physician impose a rationing of health care, an action properly in the realm only of the public in a democracy; 5) it is an insane risk for any physician to take upon himself, given the fact that about 50% of all health care needs are life-style related, under no control of the physician.

B) FINANCES.
A Loser.
A clear invitation and expectation for "bait and switch" tactics by the payor.
"Price Transparency" can lead to anti-competitive practices and even to increased prices.
Implementation can easily impact the following laws: Stark Laws; Anti-Trust laws; Civil Fraud Legislation; Fraud and Abuse statutes and their attendant "Qui Tam" actions.

Great limitations of data and indices used by the government in setting payment levels and other rules.
C) ACO DEMONSTRATION PROJECTS AND ANALYSES SO FAR….
D) THE GOOD NEWS ABOUT U.S. HEALTH CARE
E) THE REAL NEEDS (vs WANTS) FOR HEALTH CARE REFORM. Please see my articles and analyses dating back to the 1970's, to be found on www.asthma-drsprecace.com
F) ONE OF THE BASIC NEEDS IS COORDINATION OF CARE AMONG A PATIENT'S MULTIPLE PHYSICIANS…SOMETHING TOO OFTEN LACKING IN THE MEDICAL PRACTICE OF TODAY, AND SOMETHING THAT CAN BE UNDERTAKEN BY ANY ONE OF THOSE PHYSICIANS, REGARDLESS OF SPECIALTY.
GS
Dr. David Janda explains rationing with Obamacare, GS
Facts…and Musings – gleaned from Readings, 2010 and 2011, GS
Our Health Care Future, GS
Summary of Proceddings of L&M Seminar, June 11-12, 2010, GS
February 19, 2009

- And now to the greatest preoccupation of the new Administration after the Economy: "Health Care Reform". Here, the best we can hope for is efforts at the margins of what really needs to be discussed and resolved; electronic health records, the least important but the most and most easily discussed; too much health care, a veritable buffet requiring priorities and rationing of needs vs wants; forced mediation of malpractice disputes instead of litigation...a lose-lose exercise for everyone except the lawyers; promote heavily Health Savings Accounts, thereby finally including the demanding/needing patient in the decision-making process, instead of systematically undermining that vital option; bring abusive managed care organizations to heel; emphasize patient responsibility, while half of Americans' illnesses are directly life-style related; emphasize and pay for coordination of care, whether by the primary care physician or by a caring specialist; promote and encourage the activities of "physician extenders", under the direct supervision of physicians; and reach out to physicians and other health care providers for a partnership in the process...instead of reaching out with the stick for the favorite pinata. And wouldn't that be a breath of fresh air. Meanwhile, don't hold your breath.

Managed Care and You...and Your Doctor, GS
What is the Doctor-Patient Relationship?, GS
Two articles in a recent edition of the New England Journal of Medicine discuss "new developments": "Large Employers' New Strategies In Health Care" (NEJM, Vol 347, No 12, Sept. 19, 2002, p939); and "Changing Health Insurance Trends" (ibid, p 956). The latter article even reports the finding that 'on average, insured persons seek medical attention less often when they have to pay a portion of the cost out of pocket'. Imagine that! All such disclosures should be compared with the contents of my article published in the New London Day, May 27, 1978, and entitled "Don't Blame The Doctors For Rising Medical Costs." Some things never change; and some people never learn.
More Relevant Offerings:
See, "Lawrence & Memorial Needs New Vision For The Future", by Robert A Linden, M.D., The Day, Tuesday, May 10, 2005, Commentary, pA9

"Managing to Survive...an Internist's Story," Anonymous

"Getting Uncle Sam To Cover Your Massage", the Wall Street Journal, Tues, Nov 5, 2002, JKPersonal Journal, Sec. D1.

"Rationing Health Care: Does it work?" The Pharos, Summer 2002, pp. 13-19

"You Can Make Them Pay: new ways to appeal make it easier to take on health insurers and win", the Wall street Journal, Personal Journal, Sept. 17, 2002, D1.
---
(c) Copyright 1999-2022, Allergy Associates of New London, PC