George A. Sprecace M.D., J.D., F.A.C.P. and Allergy Associates of New London, P.C.
www.asthma-drsprecace.com
---
RAPID RESPONSE (Archives)...Daily Commentary on News of the Day

This is a new section. It will offer fresh, quick reactions by myself to news and events of the day, day by day, in this rapid-fire world of ours. Of course, as in military campaigns, a rapid response in one direction may occasionally have to be followed by a "strategic withdrawal" in another direction. Charge that to "the fog of war", and to the necessary flexibility any mental or military campaign must maintain to be effective. But the mission will always be the same: common sense, based upon facts and "real politick", supported by a visceral sense of Justice and a commitment to be pro-active. That's all I promise.
GS




THURSDAY, September 30,

2010



NOW HEAR THIS: Regarding Abortion.



In the late 1960's, when the long-known adverse effects of tobacco smoking were being brought strongly to the public, the actions of the tobacco industry were aptly described as those of

"dissembling miscreants".

That is a fine description of all those who today support abortion as a "choice" rather than rejecting it as the killing of a human being from the moment of conception. This fact has also long been known in science and morality, despite the decision in Roe v. Wade, which had no basis in Law, Science or Morality.



Now comes the cover article in Time magazine, October 4, 2010, entitled:

"HOW THE FIRST NINE MONTHS SHAPE THE REST OF YOUR LIFE:

The new science of fetal origins", by Anne Murphy Paul. Actually, this "new science" has been around for many years, as reviewed by Paul Gluckman and Mark Hanson in their 2006 book entitled:

"Developmental Origins of Health and Disease"

(Cambridge University Press). One quotation from the Time article should suffice to prompt both anti-abortion and pro-abortion persons to read the article and to reflect on its implications.



"Research on fetal origins - also called the developmental origins of health and disease - is prompting a revolutionary shift in thinking about where human qualities come from and when they begin to develop. It's turning pregnancy into a scientific frontier: the National Institutes of Health embarked last year on a multidecade study that will examine its subjects before they're born". (p52).



Meanwhile, any pro-abortion person...even one who has unfortunately undergone an abortion...has ample evidence to reverse position, to become staunchly anti - abortion, and to seek personal forgiveness. To do otherwise and to remain pro-abortion would certainly qualify him or her for the designation "dissembling miscreant"...as he or she now supports murder, defined as the deliberate killing of a human being with intent or design. And anti-abortion persons should certainly inform themselves about new scientific developments in the field of "Fetal Origins". Our approach of using facts as a shield in trying to prevent any more human beings from joining the over 50 million human beings already killed should now change to using them as a sword.

GS




WEDNESDAY, September 29,

2010



The following was written by Ben Stein and recited by him on CBS Sunday Morning Commentary.

My confession:

I am a Jew, and every single one of my ancestors was Jewish. And it does not bother me even a little bit when people call those beautiful lit up, bejeweled trees, Christmas trees... I don't feel threatened.. I don't feel discriminated against.. That's what they are, Christmas trees.

It doesn't bother me a bit when people say, 'Merry Christmas' to me. I don't think they are slighting me or getting ready to put me in a ghetto. In fact, I kind of like it. It shows that we are all brothers and sisters celebrating this happy time of year. It doesn't bother me at all that there is a manger scene on display at a key intersection near my beach house in Malibu . If people want a creche, it's just as fine with me as is the Menorah a few hundred yards away.

I don't like getting pushed around for being a Jew, and I don't think Christians like getting pushed around for being Christians. I think people who believe in God are sick and tired of getting pushed around, period. I have no idea where the concept came from, that America is an explicitly atheist country. I can't find it in the Constitution and I don't like it being shoved down my throat.

Or maybe I can put it another way: where did the idea come from that we should worship celebrities and we aren't allowed to worship God as we understand Him? I guess that's a sign that I'm getting old, too. But there are a lot of us who are wondering where these celebrities came from and where the America we knew went to.

In light of the many jokes we send to one another for a laugh, this is a little different: This is not intended to be a joke; it's not funny, it's intended to get you thinking.

Billy Graham's daughter was interviewed on the Early Show and Jane Clayson asked her 'How could God let something like this happen?' (regarding Hurricane Katrina).. Anne Graham gave an extremely profound and insightful response.. She said, 'I believe God is deeply saddened by this, just as we are, but for years we've been telling God to get out of our schools, to get out of our government and to get out of our lives. And being the gentleman He is, I believe He has calmly backed out. How can we expect God to give us His blessing and His protection if we demand He leave us alone?'

In light of recent events... terrorists attack, school shootings, etc.. I think it started when Madeleine Murray O'Hare (she was murdered, her body found a few years ago) complained she didn't want prayer in our schools, and we said OK. Then someone said you better not read the Bible in school. The Bible says thou shalt not kill; thou shalt not steal, and love your neighbor as yourself. And we said OK.

Then Dr. Benjamin Spock said we shouldn't spank our children when they misbehave, because their little personalities would be warped and we might damage their self-esteem (Dr. Spock's son committed suicide). We said an expert should know what he's talking about.. And we said okay..

Now we're asking ourselves why our children have no conscience, why they don't know right from wrong, and why it doesn't bother them to kill strangers, their classmates, and themselves.

Probably, if we think about it long and hard enough, we can figure it out. I think it has a great deal to do with 'WE REAP WHAT WE SOW.'

Funny how simple it is for people to trash God and then wonder why the world's going to hell. Funny how we believe what the newspapers say, but question what the Bible says. Funny how you can send 'jokes' through e-mail and they spread like wildfire, but when you start sending messages regarding the Lord, people think twice about sharing. Funny how lewd, crude, vulgar and obscene articles pass freely through cyberspace, but public discussion of God is suppressed in the school and workplace.

Are you laughing yet?

Funny how when you forward this message, you will not send it to many on your address list because you're not sure what they believe, or what they will think of you for sending it.

Funny how we can be more worried about what other people think of us than what God thinks of us.

My Best Regards, Honestly and respectfully,

Ben Stein





SATURDAY through TUESDAY, September 16 through 28,

2010

THIS TOOK THE WORDS RIGHT OFF OF MY PAGE. Why tolerate an institutionalized mole?

GS



Can a president lead with Woodward watching?

By Kathleen Parker

Sunday, September 26, 2010

Washington Post

Question of the day: Why do presidents give the White House keys to Bob Woodward?

I ask this with all due deference, respect, hat in hand, cape over puddle and other sundry gestures owed by ink-stained wretches like me to the Most Famous Journalist on the Planet.

Through several administrations, Woodward has become president ex officio -- or at least reporter in chief, a human tape recorder who issues history's first draft even as history is still tying its shoes.

For years he's been the best-selling first read on a president's inner struggles. His latest, "Obama's Wars," exposes infighting in the West Wing over how to handle Afghanistan.

The suggestion that there was discord in the Oval Office over whether to increase troop numbers in a brutal war theater is, frankly, of great consolation. If we don't worry ourselves sick about putting lives on the line, what exactly would we concern ourselves with? Who's dancing next with the stars?

What is of some concern -- at least based on those excerpts that have leaked thus far -- is that the president gets pushed around by the generals. And that impression feeds into the larger one that Barack Obama is not quite commander in chief. He seems far more concerned with being politically savvy than with winning what he has called the good war.

Cognitive dissonance sets in when Obama declares that "it's time to turn the page" in the war that he didn't like -- Iraq -- and that is not in fact over. Fifty thousand troops remain in Iraq, while the surge in Afghanistan seems to be not enough -- or too much for too long, already.

Whatever one's view of circumstances on the ground, whether in the wars abroad or in domestic skirmishes on Wall Street, Obama seems not to be the man in charge. Nor does it seem that he is even sure of his own intentions. One telling exchange reported by Woodward took place with Sen. Lindsey Graham (R-S.C.). In explaining his July 2011 deadline to begin withdrawing troops from Afghanistan, Obama told Graham:

"I have to say that. I can't let this be a war without end, and I can't lose the whole Democratic Party."

How's that? We tell the enemy when we're leaving so the party base doesn't get upset? Well, of course, public opinion matters in war, as in all things. As we've seen before, wars can't be won without the will of the people at home. But a commander in chief at least ought to know what he's fighting for and why he's asking Americans to risk their lives. If it's not a good enough reason to warrant victory, then maybe it isn't any longer a good war.

In another telling anecdote, the president asked his aides for a plan "about how we're going to hand it off and get out of Afghanistan." Apparently, he didn't get such a plan. Whose presidency is this anyway?

The White House reportedly isn't upset with the way the president comes across. His portrayal is consistent with what they consider a positive profile: Obama as thoughtful and reflective. To the list might we add ponderous?

We all want a thoughtful president. As few Democrats tire of reminding us, America and the world have had quite enough of cowboys. But surely we can discard the caricatures and settle on a thoughtful commander who is neither a gunslinger nor a chalk-dusted harrumpher. Surely the twain can meet.

The Woodward Syndrome, meanwhile, presents a dilemma for all presidents. By his presence, events are affected. By our knowledge of what he witnesses, even as history is being created in real time, we can also affect these same events. Is it fair to Obama to critique him as he navigates his own thoughts? Or are we interfering with outcomes by inserting ourselves into conversations to which we were never supposed to be privy?

It's a conundrum unlikely to be resolved. If anything, in our tell-all, see-all political culture, no struggle will go unrecorded or un-critiqued. The need for strong leadership is, therefore, all the more necessary.

There's a saying that seems applicable here: Work like you don't need money, love like you're never been hurt, dance like no one's watching.

Note to President Obama: Lead like there's no tomorrow. No midterm election, no presidential reelection, no party base. Liberate yourself from the Woodward Syndrome, figure out what you think, and lead.

You are commander in chief, after all. Half the country may disagree with you, but they'll respect you in the morning.





FRIDAY, September 15,

2010

Perrin, I think you're right on target.
And I'll add this to the fine debate. If only this exchange were taking place within the Republican high command. I doubt that it is. - Dad

GS



[David in regular text; Perrin's responses in bold]



The idea of an election is not ONLY to win.

I disagree. The only goal of a candidate and political party is to win, because if you don't win, you don't govern and the other party governs for at least the next two years. Two or four years is half a lifetime in politics; things change very quickly. The tea party momentum could be completely gone in two years--just look at how quickly Obama's support left: less than two years.

I certainly won't argue that Americans have a short memory under normal circumstances. But, these are far from normal circumstances. If it takes another two or four years for the Republican cream to rise to the top, so be it. If Democrats consequently put even more of a stranglehold on the economic and cultural recovery of this country, so be it. The damage will be done, and hopefully enough people will wake up to reality. This country is at a crossroad.

Like the saying goes, people get the government they deserve.

True, but sometimes the people make bad decisions that affect them for the next two years, like the 70% of GOP voters who did NOT vote in the Delaware GOP primary election, and the 53% of the 30% who voted for O'Donnell. Just look at the numbers. About 15% of the GOP voters elected O'Donnell. She has IRS tax liens (and probably state, too), and her campaign treasurer resigned because Ms. O'Donnell was using contributions to pay her personal bills while stiffing vendors. Do YOU think she'll win the general election? That is a very important race for the GOP to take back the US Senate, and the GOP voters put someone in who, in great likelihood, will not win. Those who did not vote will get what they deserve--you're right--but now the rest of the country has to live with at least two more years of Dem rule in the Senate.

So, does that mean that the 85% of GOP voters who didn't vote for O'Donnell in the primary are going to vote Democratic in the general election out of spite because their candidate lost?

Regarding the importance of that particular seat, wasn't it Democratic for about 35 years under Joe Biden? I don't think that particular seat is as important to the overall picture as the fact that a former Congressman and Governer of that state got blindsided? Speaking of which, if this was such an important race, where the hell were those other 70% of Republican voters?

This is what I'm talking about. They sit on their ass expecting their guy, Mr. Establishment, to be a shoo-in, and look what happens.

Regarding skeletons in the closets of politicians, are you kidding? Half the stuff is made up by the other side, and the other half will never be prosecuted because they're all watching each other's back. Look at Charlie Rangel and Maxine Waters, for God's sake. Not even ideologues in the Tea Party are expecting their candidates to be clean. Personally, I despise political corruption like I despise crooked cops. This is why I FULLY support the eradication of incumbency from at least the Federal level of government as long as term limits are not in place.

you are OBLIGATED as party leaders to listen to them. YOU work for THEM.

I'm not saying ignore and denigrate the tea partiers--a lot of establishment Republicans here in Colorado belong to the tea party, and I like them. I'm saying that they need to work with the GOP establishment to get Republicans elected. They're like the angry mob that beheaded Marie Antoinette and killed the Romanoffs. To paraphrase Dad, it's "Ready, FIRE, AIM!" with them.

That sort of emotion MUST be taken into account. And, by the way, do you think that Marie Antoinette and the Romanovs didn't have it coming? This makes my point for me, except that Americans aren't willing to spend 400 years for the pressure to build to that point. I can't stand the limitless supply of beard-scratching professors, scientists, and mathematicians who think that life (including the stock market and ELECTIONS) can be reduced to an equation or a chemical formula. People do NOT operate that way, ESPECIALLY when so many of them continue to "do the right thing" in their personal lives as well as their lives as citizens, only to have government at all levels squeeze them for more--money, freedom, privacy, etc.

ENOUGH! If history looks back on the Tea Party movement as the catalyst for the recalibration of this country, how can anyone argue with that? And, if it is truly as detrimental to the Republican cause as you say it is, who would be to blame for such a movement rising out of the conservative bloc of this country? It seems to me that if Republicans had been paying attention to their constituents over the last dozen years or so, the Tea Party might never have risen. Energy follows the path of least resistence. If this is that path, some people in the Republican establishment have some 'splainin' to do.




<>the more years in politics you have under your belt, considering the tragic condition in which this country now resides, the more ashamed you should feel,The Dems are running their most electable candidates. The GOP is not, almost solely because of the tea party movement. If the Dems agreed that a change is needed with every incumbent, and the GOP and tea partiers agreed, then maybe we would have the necessary cleansing of which you speak. THAT is not the case. THAT is the reality of this situation, and (probably) the Dems will control the US Senate for at least the next two years. The GOP needs to fight fire with fire and nominate the most electable candidates it has, or the Dems will win, as in Delaware.
<>
<><>By whose determination are unelectable candidates being run? Not getting enough votes is not just about the numbers. Do we fit the clothes or do the clothes fit us? Being judged solely on electability invites candidates to do and say anything that gets them elected. Voters HAAAAAAAATE that. And, Democrats NEVER agree with upsetting incumbency. They love government to be hassled as little as possible, lest its unending growth be interrupted. So, that means conservatives have a harder sale to make. I guess that's their cross to bear.

Regarding "qualified for office", define your term. ... Sorry to be blunt, but this is not rocket science.
Have you actually listened to some of these inexperienced candidates? Here in Colorado, our GOP (tea party-backed, of course) gubernatorial candidate actually said Denver's bike-sharing program is a clandestined attempt by the United Nations to control transportation in Denver. He has never run for anything and he's never won election to anything. He claims to be a successful businessman, and that he'll use those principles to govern Colorado, but has reported income of under the federal poverty level for 3 of the past 5 years. He recently paid the largest campaign-violation fine in Colorado history. He said he'll cut state workers to reduce the state deficit, but doesn't even know that you CAN'T just cut state workers--there is a statutory procedure to follow. I'm sure similar things could be said for Connecticut's GOP Senate candidate (the WWF lady) and maybe even Mr. Paladino in New York. You're right, it's not rocket science, but would you seriously consider voting for someone like Colorado's GOP candidate?


I made it very clear that I would have to agree with the lion's share of a candidate's beliefs. This includes how they live their personal life, to a degree, as well as their campaign. I think the Colorado gubernatorial candidate should have his own reality show. I think it sucks that someone like that can get the support he is getting, but what does the bigger picture show here? This is unprecedented. And, you can't say that it must be something in the water that ONLY Tea Partiers drink. Fringes are called fringes for a reason. But, you can't describe a movement like this as "fringe" when only a fraction of the people who share Tea Party beliefs to some degree or another pop up in protests all over this country.

was that he was "just an actor", referring to Reagan.

<>When he ran for President, Reagan had been the governor of the state with the 11th-largest economy in the world (or maybe Cal achieved that designation in the 80s, but it was still big). He was experienced. Compare that experience with any other tea party novice in a similar race, like WWF lady trying to get to the US Senate.
<>
<>You know more about the candidates' specifics than I do. Are ALL of them this glaringly out-of-place? How is this possible? If this is true, again, we have to look at the reasons why. I try to stay up of this issue, and I honestly don't think that the Tea Party will end up being the Democrat's secret weapon. I think that Republicans will reap a bit of what the have sown by losing a few otherwise bankable seats that Obama's policies would have given them. But, the bigger message is what's important.

This will not be solved in one, two, or even three elections. Too much damage has been done to the goverance of this country. The Tea Party may end up being the big, loud starting gun that focuses all of our attention on the race of a lifetime, even if it ends up being pointed at a few Republicans.

- Perrin





TUESDAY through THURSDAY, September 14 through 16,

2010



The Tea Party...A Republican Party Crisis.



David and Perrin, THIS IS GREAT! I'm proud to be on the same "talk show" with the two of you. I'm going to add this dialogue to the earlier exchanges I forwarded to Adam for collation into a very interesting "Rapid Response, coming soon to a computer near you". I'll also see whether Ann Baldelli, Editorial Page Editor of The Day and The Day itself are sharp enough to be interested in all of this as a "Point / Counterpoint" for the paper.
Atta Boys! - Dad

GS



Perrin

,

answering your comentary:

The idea of an election is not ONLY to win.

I disagree. The only goal of a candidate and political party is to win, because if you don't win, you don't govern and the other party governs for at least the next two years. Two or four years is half a lifetime in politics; things change very quickly. The tea party momentum could be completely gone in two years--just look at how quickly Obama's support left: less than two years.

Like the saying goes, people get the government they deserve.

True, but sometimes the people make bad decisions that affect them for the next two years, like the 70% of GOP voters who did NOT vote in the Delaware GOP primary election, and the 53% of the 30% who voted for O'Donnell. Just look at the numbers. About 15% of the GOP voters elected O'Donnell. She has IRS tax liens (and probably state, too), and her campaign treasurer resigned because Ms. O'Donnell was using contributions to pay her personal bills while stiffing vendors. Do YOU think she'll win the general election? That is a very important race for the GOP to take back the US Senate, and the GOP voters put someone in who, in great likelihood, will not win. Those who did not vote will get what they deserve--you're right--but now the rest of the country has to live with at least two more years of Dem rule in the Senate.

you are OBLIGATED as party leaders to listen to them. YOU work for THEM.

I'm not saying ignore and denigrate the tea partiers--a lot of establishment Republicans here in Colorado belong to the tea party, and I like them. I'm saying that they need to work with the GOP establishment to get Republicans elected. They're like the angry mob that beheaded Marie Antoinette and killed the Romanoffs. To paraphrase Dad, it's "Ready, FIRE, AIM!" with them.

the more years in politics you have under your belt, considering the tragic condition in which this country now resides, the more ashamed you should feel,

The Dems are running their most electable candidates. The GOP is not, almost solely because of the tea party movement. If the Dems agreed that a change is needed with every incumbent, and the GOP and tea partiers agreed, then maybe we would have the necessary cleansing of which you speak. THAT is not the case. THAT is the reality of this situation, and (probably) the Dems will control the US Senate for at least the next two years. The GOP needs to fight fire with fire and nominate the most electable candidates it has, or the Dems will win, as in Delaware.

Regarding "qualified for office", define your term. ...

Sorry to be blunt, but this is not rocket science.

Have you actually listened to some of these inexperienced candidates? Here in Colorado, our GOP (tea party-backed, of course) gubernatorial candidate actually said Denver's bike-sharing program is a clandestined attempt by the United Nations to control transportation in Denver. He has never run for anything and he's never won election to anything. He claims to be a successful businessman, and that he'll use those principles to govern Colorado, but has reported income of under the federal poverty level for 3 of the past 5 years. He recently paid the largest campaign-violation fine in Colorado history. He said he'll cut state workers to reduce the state deficit, but doesn't even know that you CAN'T just cut state workers--there is a statutory procedure to follow. I'm sure similar things could be said for Connecticut's GOP Senate candidate (the WWF lady) and maybe even Mr. Paladino in New York. You're right, it's not rocket science, but would you seriously consider voting for someone like Colorado's GOP candidate?

was that he was "just an actor", referring to Reagan.

When he ran for President, Reagan had been the governor of the state with the 11th-largest economy in the world (or maybe Cal achieved that designation in the 80s, but it was still big). He was experienced. Compare that experience with any other tea party novice in a similar race, like WWF lady trying to get to the US Senate.


The GOP is fractured, but I hope we win enough to get control of at least one house of Congress. Colorado and Connecticut will probably not be so fortunate.


- David


If O'Donnell is indeed "gift wrapped" for the Dems in Delaware, it will have come in the form of the NRSC announcing this morning that they would refuse to support her with funding in the general election. However, as of earlier this evening, they apparently have reversed themselves. Is this aberrational? Do they have egg on their face from this morning? Are they getting the picture? If refusal to support candidates like O'Donnell and others who counter the Republican "establishment" continues, this shows BRILLIANT thinking on the part of Republican leadership. They may as well be saying:

"Okay, voters. You voted for someone we chose not to support in the primary. Your choice won. And, since our guy lost, we're going to take our ball and go home now. Instead of US listening to you the VOTERS, instead of US working for you the VOTERS, we see it differently. You have once again disrespected the Republican "establishment". Good luck in November."

If the "establishment" refuses to support candidates in their own party simply because they don't toe the line, Republicans deserve to lose race after race for as long as it takes them to check their political ego at the door and put forth some effort in resurrecting their party. I say this as a typical voter (formerly Republican, currently unaffiliated, definitely right of center on all major issues) with an above-average bead on political goings-on, AND as someone in the belly of the Democratic beast in California.

The Republican tactic (in the last dozen years or so) of mimicking Dems by "reaching out" to every paper-thin subset of potential voter has been an undeniable disaster. They not only turn their back on traditional Republican principles of national unity and individual responsibility, but they end up looking like fools because no one in those socio-economic and/or ethnic subsets would be caught dead voting Republican no matter how much campaign money is spent on them, and no matter what they are promised. So, Republicans lose on two counts.

The idea of an election is not ONLY to win. Sorry if this sounds a bit naive, but it's not. Elections are battles, and consecutive elections are wars. Momentum is everything. And, momentum takes time to build especially when it has been squandered by "leaders" who feel that they are too "established" to keep generating that momentum. You cannot win every battle you fight. You can't view a loss as necessarily being vanquished, having gained nothing in the fight. You MUST pay attention to the troops who not only benefit from good leadership, but who also pay an unfair share of the price for bad leadership. Leaders enjoy benefits not open to regular troops, but good ones also live by a creed that puts their troops above all else.

Am I the only American who believes in the resiliency of America? If some who read this believe that the Tea Party and others who question "established" Republican leadership will continue to do more harm than good for conservatives, you cannot deny that the ultimate decision-makers are the voters. Like the saying goes, people get the government they deserve.

If Republican voters want (in your opinion) to endorse perennial losers, thereby enabling more havoc to be wrought by Democrats, you are OBLIGATED as party leaders to listen to them. YOU work for THEM. If you don't like the job, LEAVE the job. And if, as some predict, the Democrats take full advantage of the Tea Party mayhem now and possibly in 2012, so be it. As angry as it makes me, this country will sink further into the abyss until TRUE leaders rise up and give people a reason to follow them.

Saying to voters, "Follow us because we've been doing this for a long time" may as well be transcribed onto an indictment against some of these "leaders", regardless of party. As far as this voter is concerned, the more years in politics you have under your belt, considering the tragic condition in which this country now resides, the more ashamed you should feel, the more culpability for its problems you hold, and the sooner you should get the hell out of the way for others to attempt to clean up your mess.

In spite of my (and millions of other voter's) fury at politicians in general, I don't care about the Democratic leadership. I care about the Republican party waking up to a reality check. I think that even if you have to bite your lip until it bleeds because you think the Tea Party is dividing and weakening your precious party (or what's left of it), you'd be wise to make sure that nobody on the other side sees that blood.

But no, predictions are publicized and claims are made from FELLOW REPUBLICANS that Tea Party candidates are, to borrow a phrase, "worthless and weak". Congratulations, Republicans. Fatten yourself up for the long winter ahead by eating your own.

- Perrin





I don't see the same civil war in the Democrat party, and the people you talk about in the tea party are way under-qualified and otherwise unfit for office. The whole tea party movement will weaken the GOP. Uniting under a more conservative banner only works if the conservative movement has the ability to elect their candidates, and it does not, presently. Even removing the abortion issue and considering other conservative parts, like fiscal policy, a strong military, the 2nd amendment, local control, and an unbiased judiciary, the tea party movement does not appeal to the majority of the electorate. Therefore, their candidates will not get elected and the Dems will increase their lead.




I, as a centrist, have always voted for GOP candidates, even when I disagreed with their positions. This is because (a) they were qualified to hold office, and (b) they were Republicans. I don't see the qualifications of these tea party candidates, and some of the ideas I've heard from them have much less to do with patriotism or conservatism and much more to do with ego and ignorance. The GOP needs to return to the center, win elections, and govern for all, plain and simple. THAT is what Reagan did, and I think even he'd say conservative principles still have to be presented in an appealing way, by qualified candidates. Presently, they are not.

- David



You know, David, the Tea Party movement...meaning an awakened anti-establishment and conservative America...is not going to go away, regardless of the outcome of the coming elections this year. And Washington will not be the same, regardless of who controls the Congress. Because every legislator will be looking over his or her shoulder awaiting the next shoe to drop...in 2012.
But what is in play is the future of the Republican Party. It either unites under a more conservative banner...especially in the realm of the "Culture Wars" including a clear anti-abortion position...or it will decline in the face of a formal political Tea Party, by whatever name it comes to call itself. This is a flanking movement on the Republican line, which can either join with it or be severely weakened by it.
So, now is the "danger and opportunity" that defines a true "crisis" for the Party. And now is the time for new leaders to come forward in the Republican Party. "

Carpe Diem"

. Dad

GS



I predict again that the majority electorate will NOT vote for people like Ms. O'Donnell in Delaware. That is one more seat that we Republicans have gift-wrapped for the Dems.

- David





READY. A-I-M (ANTI-INCUMBENCY MOVEMENT). FIRE ALL INCUMBENTS IN THE NEXT TWO FEDERAL ELECTIONS. IT'S "WE THE PEOPLE"...NOT THEY THE CROOKS.



Pass it on...and on...and on!

GS




SUNDAY and MONDAY, September 12 and 13,

2010



==================================================
ZENIT, The world seen from Rome
News Agency
==================================================

Push to Legalize Marijuana
California Referendum Financed by Drug Seller

By Father John Flynn, LC

ROME, SEPT. 12, 2010 (Zenit.org).- American voters go to the polls on Nov. 2 to cast votes for all 435 seats in the House of Representatives and 37 of the 100 seats in the Senate, as well as some 150 referendums scattered among 35 states.

One of the most controversial proposals is California's Proposition 19, which would legalize the growing and possession of marijuana for personal use for adults 21 years and older.

According to a Sept. 8 report by the Associated Press, the latest polls show that opinion is almost evenly divided on the question.

California was the first state to legalize marijuana for medical purposes, back in 1996. Since federal law still considers the use or provision of marijuana illegal there has been a tussle between federal authorities and California officials over the clinics selling marijuana for medical reasons.

In October last year it seemed that the federal government was backing off enforcing the national laws when the Department of Justice announced it would not prosecute marijuana users or providers who obey state law, the New York Times reported Oct. 28.

In a press release dated Oct. 23, R. Gil Kerlikowske, director of the Office of National Drug Control Policy, affirmed that this was not the case. "Marijuana legalization, for any purpose, remains a non-starter in the Obama Administration," he said.

"To test the idea of legalizing and taxing marijuana, we only need to look at already legal drugs-alcohol and tobacco. We know that the taxes collected on these substances pale in comparison to the social and health care costs related to their widespread use," he observed.

According to the Sept. 8 Associated Press report, nearly all the funds for the campaign in favor of Proposition 19 have come from businesses controlled by Richard Lee, who operates a medical marijuana dispensary and cafe in Oakland. Lee also established Oaksterdam University, which trains people to run their own medical marijuana businesses.

Public costs

Among other arguments supporters of legalization hold out the tantalizing prospect of large amounts of government revenue if sales of marijuana are legalized and also taxed.

Skip Miller, a lawyer and chairman of D.A.R.E. America, a drug-abuse prevention and education program, addressed this issue in an opinion article published in the Los Angeles Times on Jan. 28.

He argued that legalization would mean higher levels of marijuana consumption and that in the long-term the costs of such substance abuse would "vastly exceed the relatively modest amount of new revenue legal weed might bring in."

Miller cited figures from he National Center on Addiction and Substance Abuse at Columbia University. In figures published last year they estimated that in 2005 substance abuse and addiction cost federal, state and local governments $467.7 billion.

"Break out federal spending on substance abuse and addiction as its own budget item and it would rank near the top with defense, Social Security and Medicare," he pointed out.

Moreover, the study revealed that only 13% of this cost is attributable to the justice system. Therefore, the savings on law enforcement of the prohibition of marijuana is not going to be significant, as the great majority of the costs derive from direct health care expenses.

Antonio Maria Costa, executive director of the U.N. Office on Drugs and Crime, addressed the subject of the legalization of drugs in an article published in the Sept. 5 issue of the Sunday U.K. newspaper, the Observer.

Only 5% of the world's population take drugs at least once a year, he observed. "Drugs are not dangerous because they are illegal: they are illegal because they are dangerous to health," he stated.

Costa argued that it is a mistake to prioritize criminalization or to favor legalization as a solution. "Legalized drugs would unleash an epidemic of addiction in the developing world," he stated.

"In a world of free drugs, the privileged rich can afford expensive treatment while poor people are condemned to a life of dependence," Costa added.

Personal risks

The argument, however, goes well beyond public policy concerns. The personal use of marijuana is not simply some kind of lifestyle choice.

As Sarah Boseley, the health editor of the Guardian newspaper, pointed out in an article published last Dec. 1, Skunk, the more powerful form of marijuana that dominates the street market, is seven times more likely to trigger psychotic illnesses such as schizophrenia than traditional ordinary cannabis.

Researchers at the Institute of Psychiatry in London looked at the consumption of marijuana of 280 people who were admitted with a first episode of psychosis to the South London and Maudsley NHS Foundation Trust. They were compared them with 174 healthy people from the area.

Those who used skunk were almost seven times more likely than ordinary cannabis users to develop psychotic illnesses such as schizophrenia, they found.

In an article published last Nov. 3 in the London Times newspaper, Robin Murray, professor of Psychiatric Research at the Institute of Psychiatry at King's College London, maintained that we cannot compare smoking marijuana with cigarettes or alcohol.

"Evidence has been mounting steadily over the past six years that initially healthy people who use cannabis daily are more likely to develop paranoia and psychosis," he stated.

While 90% of daily users will not develop schizophrenia, just as most daily smokers will not die of lung cancer, Murray said that daily cannabis users are more likely to be unsuccessful in their careers, to have broken marriages and to suffer minor psychological problems such as anxiety and depression.

Dangers

The White House Office of National Drug Control Policy has amply documented the dangers of marijuana consumption.

The pamphlet titled "What Americans Need to Know About Marijuana," states that marijuana is far from harmless. Marijuana smoke contains far more carcinogens than tobacco smoke and that in addition to causing problems with the respiratory system it also affects alertness, concentration, perception, coordination, and reaction time.

Moreover, marijuana users have more suicidal thoughts and are more likely to report symptoms of depression than people who never used the drug.

Contrary to popular belief, marijuana use is not a rite of passage. It is a risky behavior with serious consequences," the document stated.

Alcohol and tobacco already cost society a great deal in terms of crime, lost productivity, the pamphlet noted "Why legalize marijuana and add a third drug to the current list of licit threats?"

In addition, while a direct cause-and-effect relationship between marijuana use and subsequent use of other drugs is hard to prove, the White House body did argue that among people who have ever used marijuana those who started early are more likely to have other problems later.

For example, adults who were early marijuana users were found to be eight times more likely to have used cocaine and 15 times more likely to have used heroin.

When it comes to the arguments related to the medical use of marijuana, the pamphlet commented that while a component in marijuana -- THC -- has been approved in pill form, marijuana smoke contains more than 400 chemicals and increases the risk of cancer,
lung damage, and poor pregnancy outcomes.

"Even if smoking marijuana makes people 'feel better,' that is not enough to call it a medicine," it affirmed. After all, "If that were the case, tobacco cigarettes could be called medicine because they are often said to make people feel better."

Whether it be same-sex marriage or drug policy, California has often been at the forefront of changes in cultural behavior. It remains to be seen if voters will follow the sirens of the latest trends or if they will pause to consider the long-term consequences of their choices.






SATURDAY, September 11,

2010

"

VENGEANCE IS MINE, SAYETH THE LORD. I SHALL REPAY".





Meanwhile, if "moderate Muslims" are not the main part of the solution, they are part of the problem.





GS







FRIDAY, September 10,

2010


American Lindsey Vonn has to Forfeit her Gold Medal Saturday, August 21, 2010 2:37 PM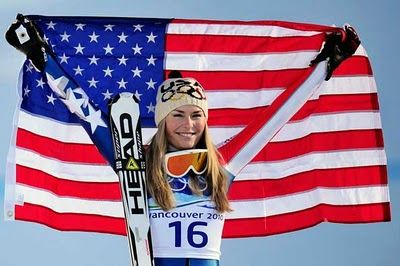 The International Olympic Committee announced Today that it has taken back the gold medal Previously awarded to American skier Lindsey Vonn and given it to U.S. President Barack Obama.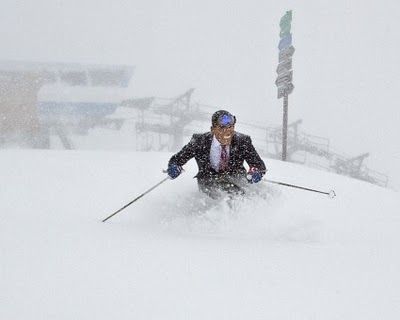 Olympic officials said Obama deserved the medal
more than Vonn because no one has ever gone
downhill faster.




WEDNESDAY through THURSDAY, September 1 through 9,

2010

Now for another installment of "Around The World In 80 Opinions".


Pakistan...and India.

Whatever the reasons for our long tilt in favor of Pakistan over the largest democracy in the world, those reasons no longer exist. Rather, we must now play the role of an honest broker in the perennial conflict between these two vital players in the health or disease of the Far East. And our own national self-interest is obviously centrally involved.


Afghanistan.

This has never been cohesive nation, but rather a conglomeration of tribes with fluid personal interests and loyalties. Our expectations for nation-building there are foolish and dangerous...unless we have the stomach literally to uproot the foundation of their economy - opium - and replace it with other cash crops. Only then might we have a chance of encouraging some type of modified democratic government, consistent with their religious bent.


Islam, Muslims and Fundamentalist Terrorists.

We should not fight, nor could we win, a conflict between Western Civilization and Islam. This must be a civil war among Muslims for the heart and true nature of Islam. Only the vast majority of moderate Muslims can wage that war and win it. And if they don't or won't, they cannot complain about being painted with the same black brush applied to fundamentalist terrorists by the civilized world.

China.

Whatever its liabilities our eyes, its chief asset to itself and to the rest of the world is its pragmatism. It will do whatever works, for the survival of its government and its people, and with whatever sharp practices it is allowed to get away with. China must always be dealt with from a position of strength and consistency. All the more reason for the U.S. to get its financial house in order vis a vis China, our greatest debtor.


Russia

, on the other hand, is not pragmatic but rather forever an insecure bully. And they are Orientals rather than Westerners, despite their appearance - always valuing the community - government over the individual. They must be dealt with in the same way as the other Orientals.


Turkey.

This is really the fulcrum in this see-saw between West and East, not Iran, Iraq, Syria, Lebanon or even Israel-Egypt-Saudi Arabia. It is Turkey that must be encouraged to remain secular and West-facing, if we are to avoid WW lV beginning in that part of the world.

Those other Middle East nations: "same ol', same ol'.

The Eastern European Nations.

They must be supported and defended in every way, especially from Russia and its alleged "sphere of influence". President Obama's give-away to Russia regarding the missile defense strategy was exactly the wrong thing to do, especially in the absence of any "quid-pro-quo".
Less government, fewer give-aways to buy votes, much more personal responsibility and living with the consequences of dumb actions.

Put a stake through the heart of "incumbency", beginning with the Federal Government:

Ready. A-I-M (anti-incumbency movement). Fire

all incumbents in Federal office at the next two elections. Send a message: "We the People...." - not you the crooks.

Nip "Black on White" racism in the bud, something which is raising its ugly head as a replacement of the former brand. NAACP: Take Note.

Unionism: you've lost your way and are seriously injuring your own members through your over-reaching. Remember: you perform the jobs; you do NOT generate the jobs.


In a special category all its own are the Teachers' Unions:

the new Mafia. You have ruined public education and have robbed three generations of poor whites and blacks of a meaningful future. And you persist in your selfish ways with regard to competition, accountability and effective standards. Your shame is forever.

Immigration Reform must be addressed comprehensively - and now. Let us effectively control our borders. And give up on that "amnesty" crap.

Abortion: the Slavery Issue of the 20th and 21st century. It is the national cancer that must be cured.

Republicans and Independents, I'm mainly talking to you. For the Democratic Party has mainly been taken over by the AAA club: Articulate; Arrogant; Asinine. This, from a decades - long Democrat who left that Party in disgust in 1990 for those reasons. Get your act in order. The Democrats cannot win the coming elections. But you can surely lose them.

That's all, Folks...until next time.............

GS


---
---
(c) Copyright 1999-2022, Allergy Associates of New London, PC